Challenge test – Preservative efficacy testing
 Check the efficacy of your preservatives system in order to be certain that your products are resistant to the growth and development of potentially harmful microorganisms.
    The experienced scientists of QACS Laboratory will suggest the most efficient type of a challenge test: in accordance with EP, USP, ISO 11930, with mixed cultures, recontamination test, or wet wipes protocol.
Stability of a cosmetic product
Within these tests, the protocols of which are adapted to your product and demands, we offer:

    Stability studies;

    Packaging  compatibility;

    Storage under certain conditions;

    Determination of PAO (period after opening);

    Functionality, sensory features, as well as chemical and microbiological characteristics.


It is important for every manufacturer to prove that their product retains physical, chemical, and microbiological characteristics, as well as functionality and aesthetic quality under the prescribed storage conditions and throughout its shelf life.
Stability tests are necessary during product development, reformulation, change of technology and place of production, and change of packaging material.
Determination of impurities and allergens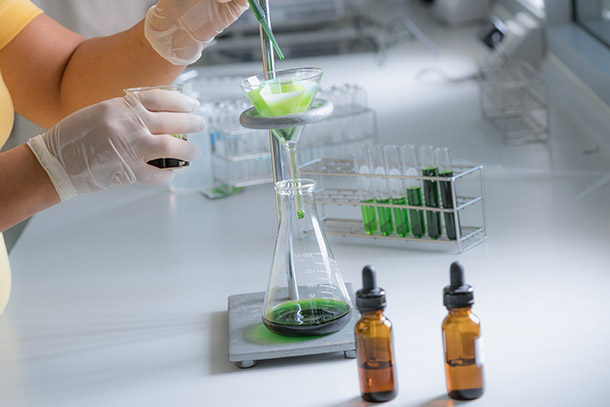 Determining the presence of impurities and traces of impurities ensures the legal compliance of products and the safety of users.
QACS Laboratory is GMP certified for the analyses of:

    Heavy metals;

    Impurities such as phthalates, formaldehyde, etc.;

    Nitrosamines;

    Allergens;

    Solvent residues.

Clinical efficacy tests
QACS Laboratory offers a wide range of clinical tests, state-of-the-art equipment, a wide base of volunteers, and standard and personalized protocols.
Within efficacy tests, we offer:
Ophthalmological testing;

Tests for proving hydration, wrinkle and redness reduction, skin elasticity, whitening, sebum control;

Testing anti-dandruff efficacy;

Non-comedogenicity, etc.
In accordance with the regulatory requirements regarding the ban on animal testing and the development of alternative methods, QACS Laboratory offers alternative methods of testing sensitization, toxicity, efficacy, and tolerance to the cosmetic product, validated by both ECVAM and in-house.
These tests include:

    In vitro test for eye irritation, corrosion of the eye and skin;

  In vitro test for inhalation toxicity in accordance with good laboratory practice.
Implies the assessment of potential irritations and allergic reactions to a cosmetic product.
In order to prove the claims that a product is non-irritating to the skin, a Patch test is used on a number of volunteers, involving a forty-eight-hour occlusion followed by a clinical assessment of the skin condition by a dermatologist.
The claim of a "hypoallergenic product" can be proven by the HRIPT test, which implies repeated applications during a long time period in order to monitor the compatibility of the product with the skin and its allergenic potential.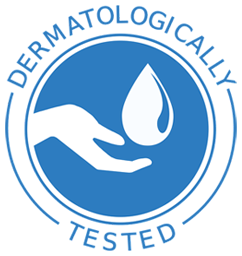 Regulatory consulting and labelling of cosmetic products

    You are a new company on the cosmetic market?

    You have been on the market long, but you want to improve your business?

    You are planning to expand your business on the foreign market?
Regardless of the category you are in, we are here to support you and help you reach your goals.
Our knowledge and experience in the field of development and research of cosmetic products are at your disposal, as well as a complete support and consulting regarding the compliance with domestic and European regulations, from product development and testing, to production and marketing.
Within our consulting services, we also offer advice on proper product labelling. European regulations for cosmetic products are strict, and they are regularly updated in accordance with new data on the safety of products and their ingredients. In order to ensure your products are properly labelled, we offer you a service of labelling your cosmetic product in accordance with the requirements of the domestic and EU regulations on cosmetic products.
Safety assessment
Safety assessment is a key segment of the Product Information File without which a cosmetic product cannot be placed on the EU market, and soon on the Serbian market, as well. It implies a complex safety assessment of a cosmetic product by experienced, highly specialized scientists who are members of BELTOX/EUROTOX and ERPA associations.
Registration at the CPNP portal
With us, you can complete all requirements regarding your product in one place: from preliminary testing during the product development, to complying with all product-related legislation, i.e. creating the Product Information File (PIF), and finally to notifying the product on the CPNP portal for cosmetic products notification.